October 19, 2009
HSO season opens with Liszt and Sibelius, pianist Terrence Wilson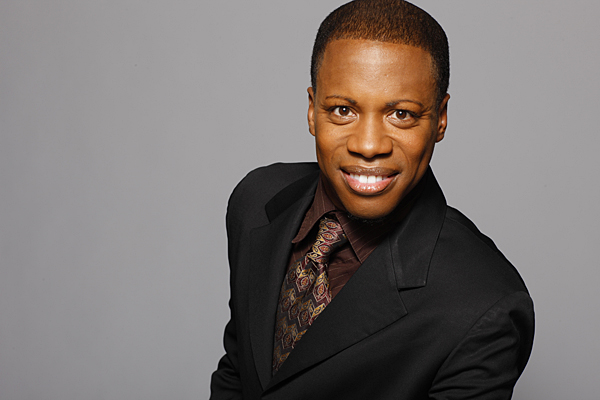 Young American pianist Terrence Wilson is well-known to local audiences through his performances with the Baltimore Symphony Orchestra and with the Ritz Chamber Players in the 2008–2009 Shriver Hall Concert Series. In 2005, he toured Spain with Yuri Temirkanov and the BSO. Among numerous prizes, the Juilliard graduate has won the SONY ES Award for Musical Excellence and an Avery Fisher Career Grant.
Gaylin, now in his 17th season as HSO music director, also directs the Bay-Atlantic Symphony and the Cape May Music Festival, both in New Jersey. He is principal guest conductor of the National Film and Radio Philharmonic in Beijing.
The Hopkins Symphony Orchestra, a program of The Johns Hopkins University, is the only community orchestra in Baltimore City. Each year, the HSO offers four symphonic and three chamber concerts, and a special children's concert. HSO members are Johns Hopkins students, alumni, faculty and staff, as well as talented Baltimore-Washington area musicians.
HSO programs are supported by a grant from the Maryland State Arts Council, an agency funded by the state of Maryland and the National Endowment for the Arts.
Featured works in later 2009–2010 season concerts include Respighi's Ancient Airs and Dances, Suite III, and Shostakovich's String Quartet No. 8, Sunday afternoon, Nov. 22; opera excerpts by Verdi, Puccini and Gounod, as well as Gounod's St. Cecilia Mass, with soloists Lori Hultgren, Richard Crawley and Robert Cantrell, and the Johns Hopkins Choral Society and Goucher Chorus, Saturday evening, Dec. 5; Argento's Royal Invitation (Homage to the Queen of Tonga), Sunday afternoon, Feb. 14; a free kids concert featuring Beethoven's Symphony No. 5 as a sportscast, Saturday afternoon, Feb. 27; Beethoven's Symphony No. 5 and the world premiere of Lee Pui Ming's partly improvised and partly composed she comes to shore: a journey for piano and orchestra, with Lee as soloist, Sunday afternoon, Feb. 28; the winner of the 2009–2010 HSO Concerto Competition, Sunday evening, March 28; and Stefan Jackiw playing Berg's Violin Concerto and Franck's Symphony in D Minor, Sunday afternoon, April 18.
Admission to the Oct. 24 concert is free for Johns Hopkins students. Tickets are $8 for other students, seniors (60+) and Johns Hopkins affiliates; general admission is $10.
For information about HSO programs, call 410-516-6542, e-mail hso@jhu.edu or go to www.jhu.edu/jhso.