November 30, 2009
New in the neighborhood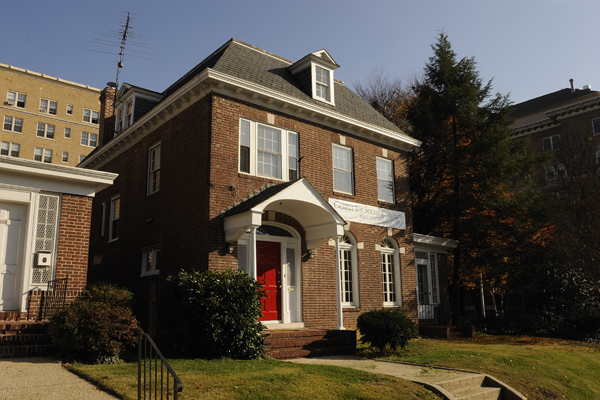 The Johns Hopkins Center for Social Concern has said farewell to the attic of Levering Hall and hello to its own building on the corner of North Charles and 31st streets.
The center relocated in late August and now occupies the three-story building at 3103 N. Charles St. that formerly housed the Office of International Student and Scholar Services (now in Garland Hall).
The Center for Social Concern, founded in 1991, is the student volunteer office for the Homewood campus, and it currently has more than 50 groups that are committed to serving the Baltimore community.
Center director Bill Tiefenwerth said that CSC needed room to expand and he wanted a more visible presence.
"We were very hidden up there in Levering Hall. You had to work to find us," Tiefenwerth said. "So now we've gone from a hidden spot right into the heart of the community on North Charles Street. I like to think of this new space as a big think tank where we can plan future community work."
Tiefenwerth had the center's front door painted red "so that people couldn't miss us."
The new location includes offices, a meeting space, a conference room, a full kitchen, storage space and a backyard for events. The building is currently undergoing renovation and once completed will be ADA-compliant and will feature a "hangout room" for students on the third floor.
The center's former location is now home to the Johns Hopkins Tutorial Project, an after-school program that provides academic support for Baltimore City elementary school students.