April 12, 2010
Three days of films at Homewood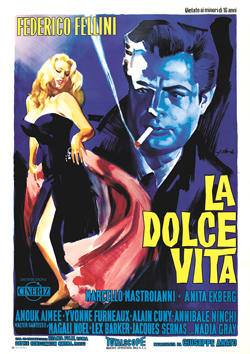 Classic movies, indie films, animation, documentaries and obscure short films are all on the marquee for Johns Hopkins Film Fest 2010, which takes place April 16 to 18 on the Homewood campus.
Sponsored by the student-run Johns Hopkins Film Society, the festival is a nonprofit event that seeks to promote works by budding independent and student filmmakers. The program includes 35 mm screenings of the blaxploitation spoof Black Dynamite and Federico Fellini's classic La Dolce Vita, as well as four programs of short films from across the country and around the world. Rounding out the screenings are five features by independent filmmakers, including Hamilton by Baltimore filmmaker Matthew Porterfield, a lecturer in the Film and Media Studies program. (Details at www.hopkinsfilmfest
.com.)
The Johns Hopkins community is invited to a free kick-off party at 9 p.m. on Thursday, April 15, in Nolan's in Charles Commons. See Film/Video.