April 19, 2010
Cartoonist Kim Deitch visits Homewood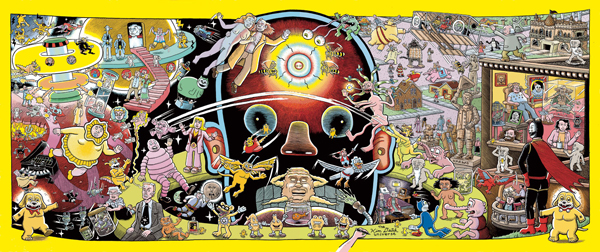 The Homewood Art Workshops wraps up its 35th anniversary celebration with a slide talk by legendary cartoonist Kim Deitch on Monday, April 26. Deitch's talk, "The Search for Smilin' Ed and Other Tales," will begin at 5:30 p.m. in Room 101 of the Mattin Center's F. Ross Jones Building on the Homewood campus.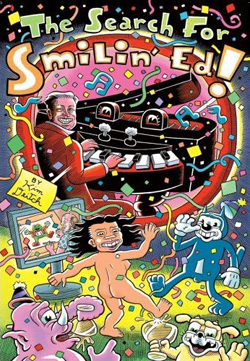 Along with Robert Crumb, Bill Griffith and Art Spiegelman, Deitch transformed the art of cartooning in the psychedelic late 1960s. Combining a love of early-20th-century comic strips and animation with the media-savvy satire of midcentury MAD magazine, these artists gave a raucously subversive jolt to a nearly moribund medium.
Deitch began doing comic strips for the New York underground newspaper The East Village Other in 1967. Since then, his work has appeared in dozens of publications, including RAW, Pictopia, Details, Nickelodeon Magazine and Little Lit. Among his groundbreaking comic books and graphic novels are Hollywoodland, The Mishkin Files, A Shroud for Waldo, The Boulevard of Broken Dreams and Alias the Cat! His latest book, The Search for Smilin' Ed, will be published by Fantagraphics in June. Deitch will sign advance copies of Smilin' Ed at Barnes & Noble Johns Hopkins from 4 to 6 p.m. on Sunday, April 25.
Deitch has been recognized with the comics industry's highest honors, including an Eisner Award, an Inkpot Award and a retrospective exhibition at the Museum of Comic and Cartoon Art in 2008. He lives in New York City.