May 24, 2010
A hoppy occasion
Baltimore's brewing history to be celebrated in program at Homewood Museum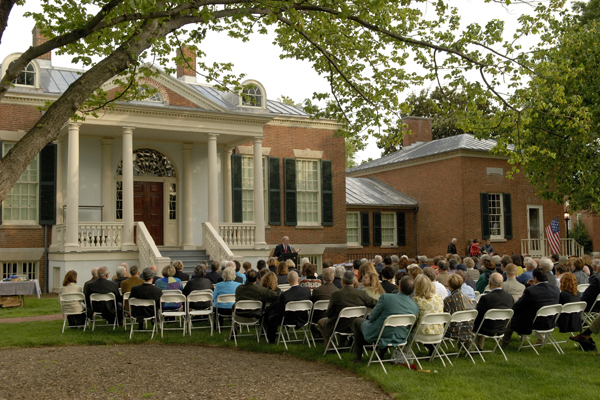 Gunther, Arrow, American, Brehms, Pabst, Natty Boh—Baltimore has quite a history when it comes to making beer, with more than 100 breweries in the city's past.
From 6 to 8 p.m. on Wednesday, June 2, Homewood Museum's back lawn will be transformed into a kind of beer garden for An Evening of Traditional Beverages, with Baltimore Sun columnist and beer historian Rob Kasper chronicling the significant role brewers and breweries have played in Charm City from the 1700s through Prohibition to the present day.
Guests will be able to sample ales, lagers and stouts from some of the finest craft breweries in Baltimore and elsewhere in Maryland—including Clipper City, Brewer's Art, Brewer's Alley and Flying Dog—that carry on the historic brewing tradition. This lively annual event (which moves to Levering's Glass Pavilion if rain interferes) includes light hors d'oeuvres and raffle prizes.
Proceeds will benefit preservation projects of Homewood Museum. Admission is $40, $30 for members (must be 21 or over). Reservations are required and can be made by calling 410-516-5589.